Hey Everyone!
Glad you found us. We have been busy building with wood since 1982. Kind of a passion for us. Starting out as furniture makers, we moved to kitchen cabinets in 2001. The challenge of custom building to fulfill someones idea of a dream has been the sustaining element for us. The experience of building fine furniture helps us put that extra sparkle in your kitchen.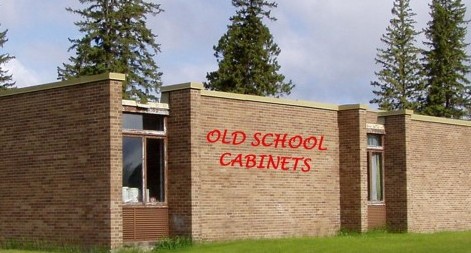 We have been located in the old elementary school in Big Falls, Mn since 1996. Prior to that our home was the former Indus High School. Seems we just can't give up on learning.
Maybe it is the ghosts of students past, and their search for ideas that has fostered our ability to give you, the customer, what you are looking for. After all, when we are done with your kitchen, it will be you that is using it. It should be built for your lifestyle.
Contact us for more information